I finally ordered tile for my kitchen back splash this past Memorial Day weekend because BuyTile.com was having a big online sale! Being the thrifty gal that I am, I discovered it was much cheaper to buy the tile online then support a local business. Yes, sad but true. Well, my tile finally arrived today!!! Thank you Mr. UPS man! Five big, heavy boxes to lug into my house! Fun!
I know, you're all just dying to know what kind of tile I picked for my kitchen backsplash?? Aren't you??? (Okay in reality, I know no one really cares what kind of tile I picked... but in my head I'm pretending like you all do.... so I still win!) Below is a sneak peek of my work so far!
Ha, I didn't pick ceramic at all! I went with glass....fooled ya all!
As some of you know already, I love to do house projects. I would never live in a newer house because it would simply bore me to death. I need something with a bit of character that needs a little tlc. Here's a picture of my first tile project...I retiled the shower and then the bathroom floor a few years ago. This is when I discovered how much I like to tile.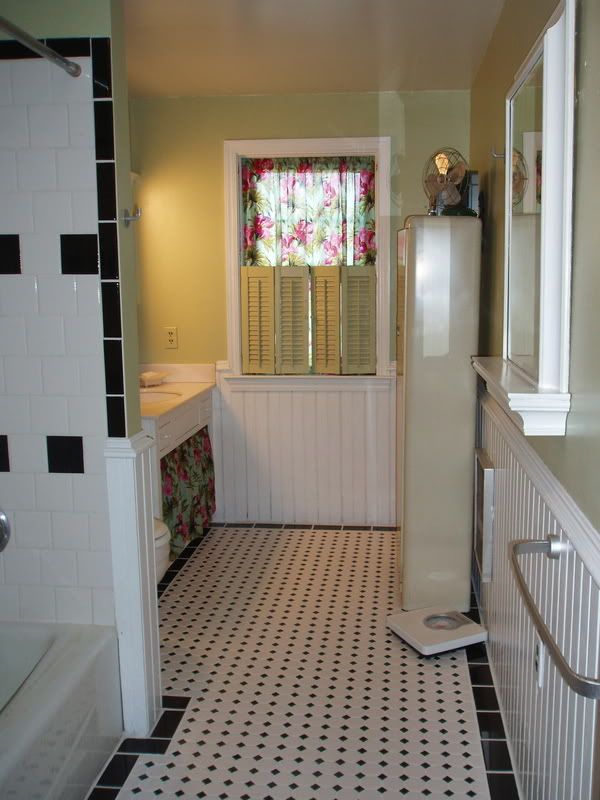 If you want to read more about my on going kitchen adventure over the years....
Boomerang
And so it begins...
I can't believe that I'm finally going to be done with my big kitchen project soon! Exciting!