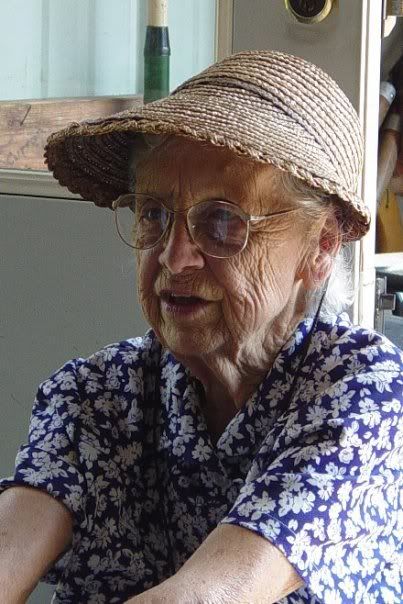 My Sassy Great Aunt Dot is turning 99 today!
HAPPY BIRTHDAY
Sassy Aunt Dot!!!
This is a picture of my super sassy Aunt Dot on her 95th birthday! If you want to see what Aunt Dot did last year on her 98th birthday look here...
Pizza & a convertible!

And there she is second from left (guessing late 1920's early 1930's)...looks like she's been swimming...my Grandfather George of the "George & Fran" love letters sits next to her!
If you've ever wondered where I get my green thumb from, check out Aunt Dot's garden at her house..yes, she still lives on her own at 99! See why I call her sassy?? Aunt Dot is my idol. If Sassy Aunt Dot can do it at 99, you and I can do it too!
Yeah, I know, she's pretty AMAZING! I wonder what her secret is? I'm gonna guess her perky, positive attitude about life and also her faith. She just keeps on keeping on. Happy Birthday Aunt Dot, I'll see you in Sept...Aunt Dot is hosting the family picnic at her place this year and I look forward to hearing her tell stories!

*all pictures courtesy of my cousin Sheri!