Today is Doris Day's 88th birthday! Happy Birthday Doris Day!!!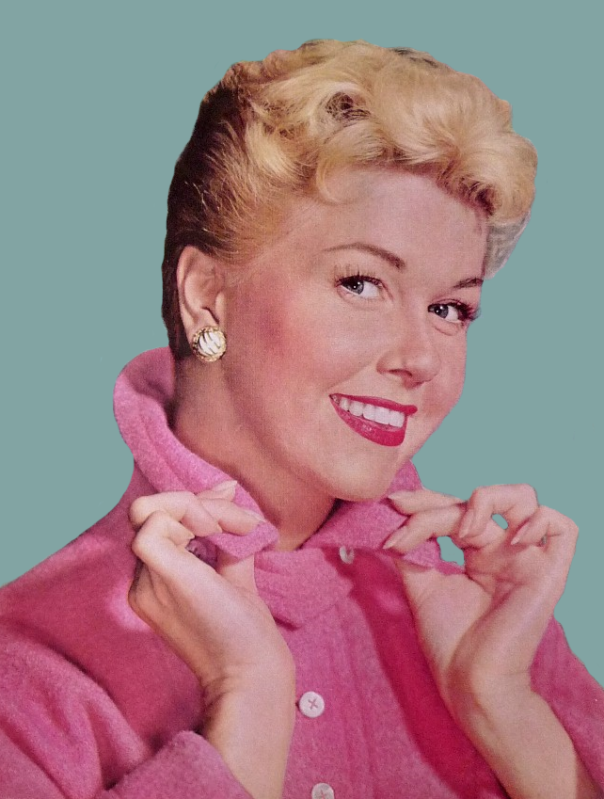 Doris Day Biography
(Doris Mary Anne von Kappelhoff)
Born: 03-04-1924
Birth Place: Cincinatti, Ohio
Doris was initially known for her talent as a singer, singing with big bands and becoming famous on the radio, one of the first "pop stars" of the 1950s.
She was persuaded by Micheal Curtiz to appear in what was to be her screen debut, 'Romance On The High Seas'. Fame on the big screen came in the early 1950s, and Doris was beloved as an actress in the "girl-next-door" mould. She was a popular choice for female lead and stood out thanks to her vocal strength. She starred in such musicals as 'April In Paris', 'Lullaby Of Broadway', 'Calamity Jane' and 'Lucky Me'.
In the mid-fifties she appeared in Alfred Hitchcock's 'The Man Who Knew Too Much', a decisive move away from musicals to dramatic film, although she did sing a song in it.
Often starring in pictures with Rock Hudson, one of her best performances was in 'The Pajama Game', in 1957. In the light comedy 'Pillow Talk', Day's performance as an interior designer, to Hudson's archetypal bachelor, won her an Oscar nomination.
During the sixties her power as a box office draw started to diminish. Her last feature film was 'With Six You Get Egg Roll', in 1968.
That same year her husband of 17 years Terry Melcher died. Upon his death, Day discovered that her husband and his business partner Jerry Rosenthal had squandered her earnings, leaving her deeply in debt. Day sued Rosenthal and won the largest civil judgment up until that time in California, over $20 million.
After quitting the film industry, she was granted her own TV variety slot, 'The Doris Day Show', which ran from 1968-78. From this point the only acting she was involved in was in adverts. Her memoirs revealed that she was happy to retire from acting, considering her time as an actress to be a troubled one.
Her talent as a vocalist endures and her own recordings, as well as the soundtracks to her films, continue to sell well.
In 1975, Day released her autobiography, Doris Day: Her Own Story it revealed to the general public many of the painful events in her private life that belied her sunny public image. In particular, the book detailed Day's first three difficult marriages to musician Al Jorden (1941-43), George Weidler (1946-49) and Melcher.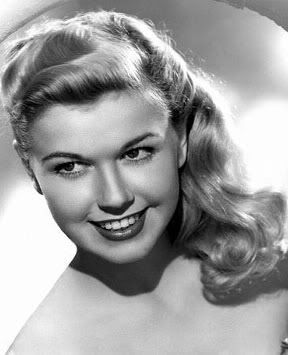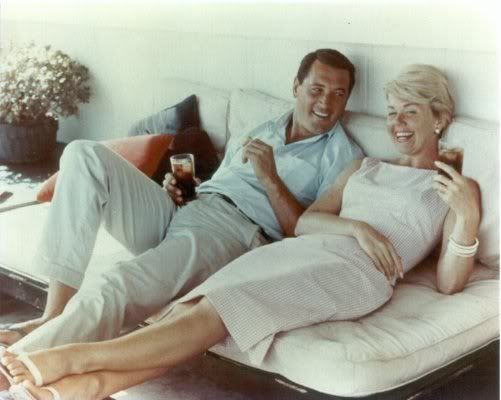 Doris Day Films and Television:
With Six You Get Eggroll (1968)
Where Were You When the Lights Went Out? (1968)
Caprice (1967)
The Ballad of Josie (1967)
The Glass Bottom Boat (1966)
Do Not Disturb (1965)
Send Me No Flowers (1964)
Move Over, Darling (1963)
The Thrill of It All (1963)
Billy Rose's Jumbo (1962)
That Touch of Mink (1962)
Lover Come Back (1961)
Midnight Lace (1960)
Please Don't Eat the Daisies (1960)
Pillow Talk (1959)
It Happened to Jane (1959)
The Tunnel of Love (1958)
Teacher's Pet (1958)
The Pajama Game (1957)
Julie (1956)
The Man Who Knew Too Much (1956)
Love Me or Leave Me (1955)
Young at Heart (1954)
Lucky Me (1954)
Calamity Jane (1953)
So You Want a Television Set (1953)
By the Light of the Silvery Moon (1953)
April in Paris (1952)
The Winning Team (1952)
Starlift (1951)
I'll See You in My Dreams (1951)
On Moonlight Bay (1951)
Lullaby of Broadway (1951)
Storm Warning (1951)
The West Point Story (1950)
Tea for Two (1950)
Young Man with a Horn (1950)
It's a Great Feeling (1949)
Romance on the High Seas (1948)