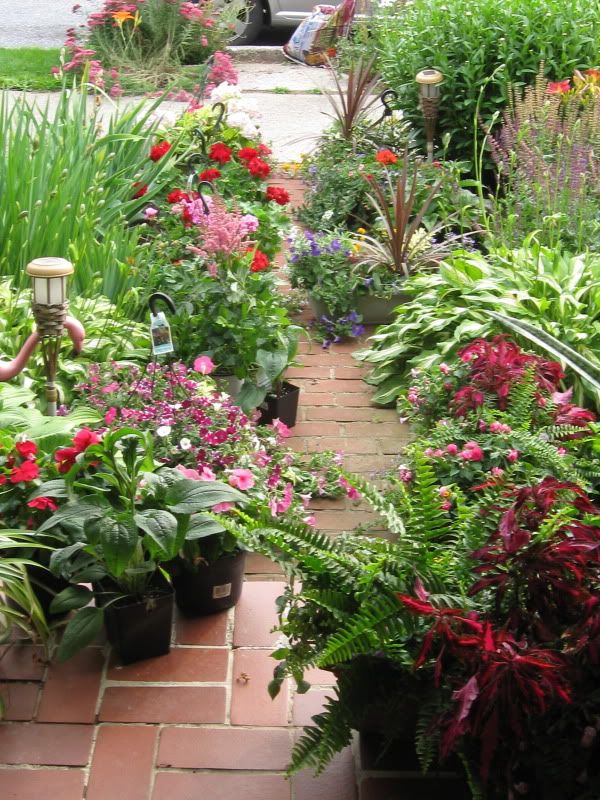 Oh yes they do! Just what I needed after my devastating heywake loss yesterday. Every year the "blonde bombshell" and I wait all spring for this local greenhouse called
Espenshade's
to have their huge parking lot sale of all their plants. This is really the only time of year I will buy my flowers. Sometimes I do break down in the middle of spring and drag myself over to the greenhouse for a few early things. But that is a rare ocassion and usually I like to wait till now because the deals are amazing. They are so crazy amazing that I often go back more then once! So, Blondie and I decided we were going to meet in the parking lot at 6am. hehehehehe I got into the parking lot at 6am and there was already a line of people waiting to be left in........ I was at the end of the line...big surprise there...I'm always at the end of the line....I'm just bad at picking lines to get into....always the slowest line and always last in line!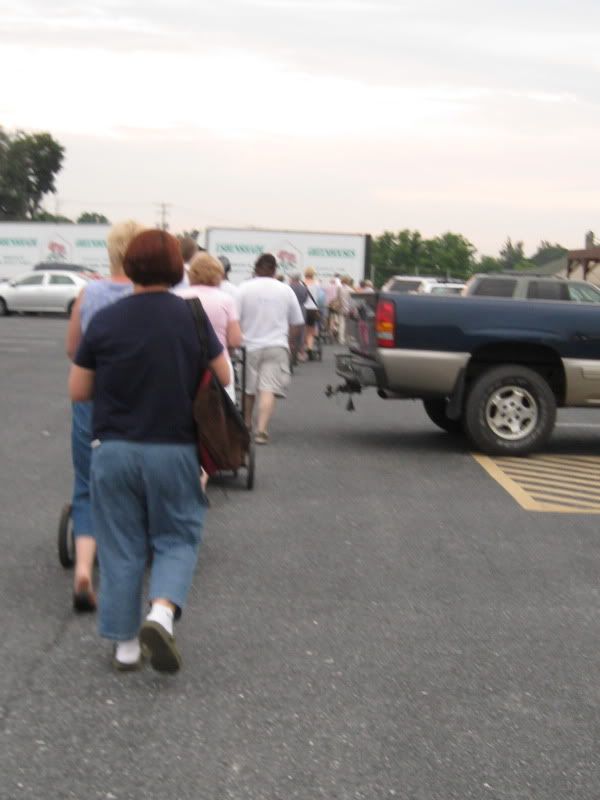 So they start letting people in...I don't know if any of you know this but, plant people are crazy! It's like Filene's Basement big wedding dress sale they have every year and the gals all fight over wedding dresses. Just insert hanging baskets and day lillies instead of wedding dresses. I have been doing this sale for over five years and I have had people take things off my cart and take off with my whole cart! Plant people are crazy!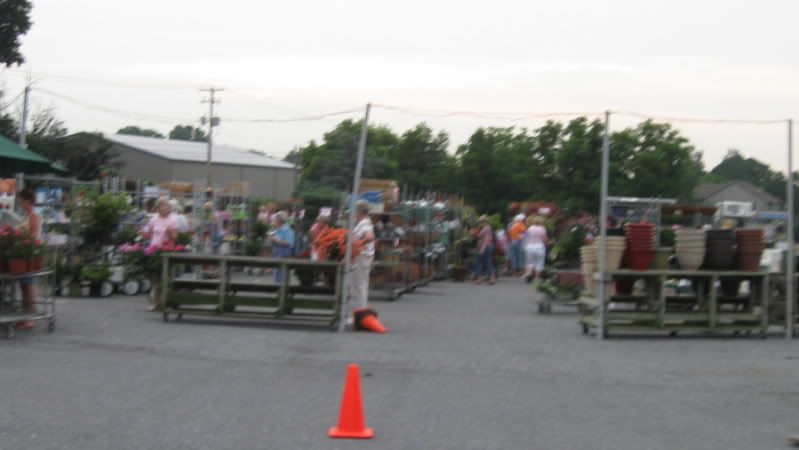 I get my big metal cart and get busy elbowing my way down the hanging basket aisle! These ladies had nothing on me ..hehehe..I had one thing they didn't, I walk high school hallways for a living! I fill up my cart and proceed to check out. That's when I realized I haven't seen the blonde bombshell yet???? As I'm standing in line, I spot her walking in with her cart...it's 6:30... she can't believe I was her at 6 and then she makes a beeline right for the perennial section!! I swear I think I saw the blonde bombshell break into a little jog as she headed over there! hehehe..... run plant lady run!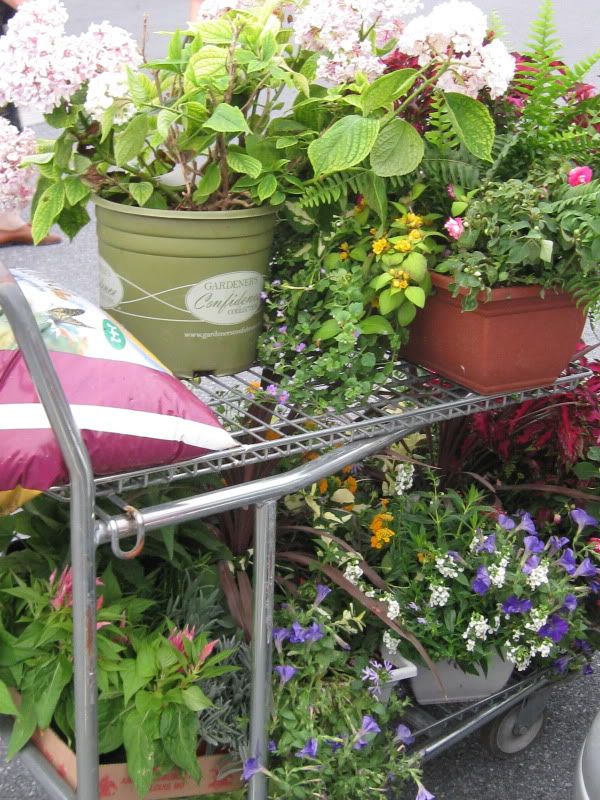 I loaded up my first cart full and went back for my second trip! I'm greedy like that! Okay that and I still had room in the car and also in my budget! Yes, I was trying to fill that empty heywake void. I'm like a total flowerholic or something! After the second cart full of flowers, my car was completely filled and I'm very surprised I was able to get it all in there! I did accidentally amputate a few cascading petunias when I closed the door but eh, no big deal, they'll grow back! I got lots of work to do around DeluxeVille today! Happy planting!