~A view from my front window~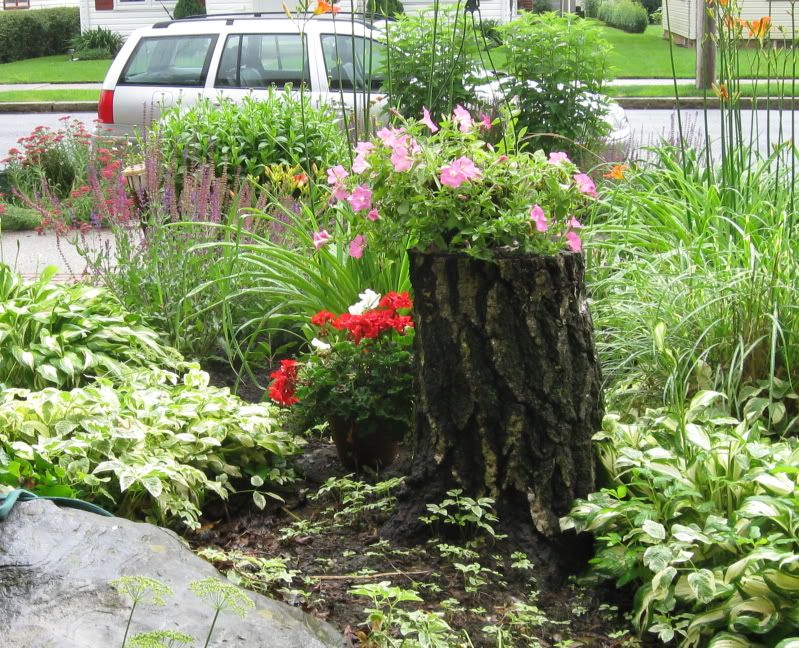 ~Week In Review~
Took both cats to the vets. A blood sport between Mr. Remy and me! He drew blood but I won!

Put mulch around front flower garden.
Scheduled all important Dr. appointments.
Decluttering the closet.
Spending 3-4 hours working on graduate classes a day!!!
Ebaying.
Watching it rain.
Eating grilled cheese!!!
Goin to the gym.
Making friends with the local police department!
I'm having such a blast my first week of summer vacation! But if one more person says to me...Oh that must be nice to be a teacher and have your summers off...I'm gonna smack them in the head! Even if I like them, they're getting smacked. Give me a break! Trust me, I work my ass off and probably put in enough overtime every day to make up for having the summer off! I think it's probably the same feeling a stay at home Mom feels when someone says to them...must be nice to stay at home and have your husband support you! It's like they think you do nothing at home all day and have no stress?? Why do people always think the grass is greener on the other side of the fence?