I've been hearing lots of buzz about vintage Swirl dresses recently. Apparently Swirl dresses are the must have vintage dress to own! They are cotton, comfortable and easy to wear. The perfect thing for a busy housewife to wear while doing chores. Now, don't get me wrong, I also love seeing a cute Swirl dress from time to time, but my heart belongs to R & K Originals dresses. An R&K dress was what the busy housewives put on after the chores were done and they needed to step outside of the home. Yup, that's right, you heard it here first...I'm a R&K Originals gal! There's just something about how an R&K dress is made to compliment the female body! I have owned a few wonderful R&K dresses in my time and loved them all! Here's a recent late 1940's R&K dress that I ran across over the weekend and couldn't resist buying even though I thought it might be to big on me. I was right, it's to big on me but I'm debating on having it altered to fit! It's just a basic dress that happens to look AMAZING on!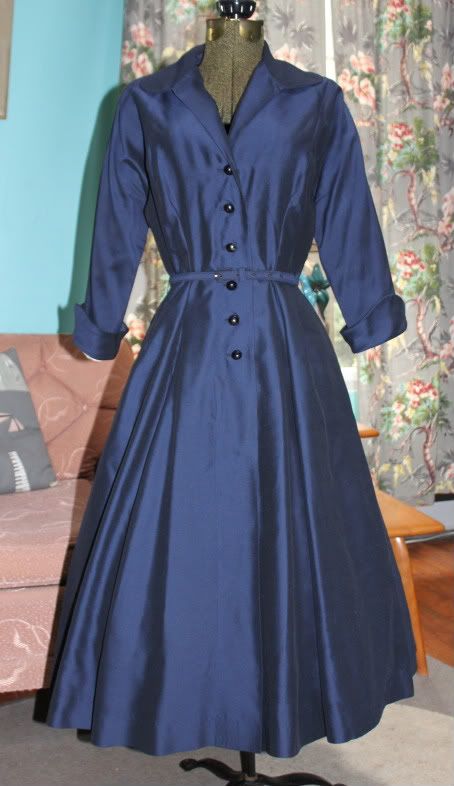 R & K ORIGINALS


'For the girl who knows clothes' R & K Originals was a New York
clothing company situated on Broadway that sold fashionable and well-made but affordable and
moderately priced clothes. They were established in 1932 by the R & K Dress Corporation of New York. The label is still active today.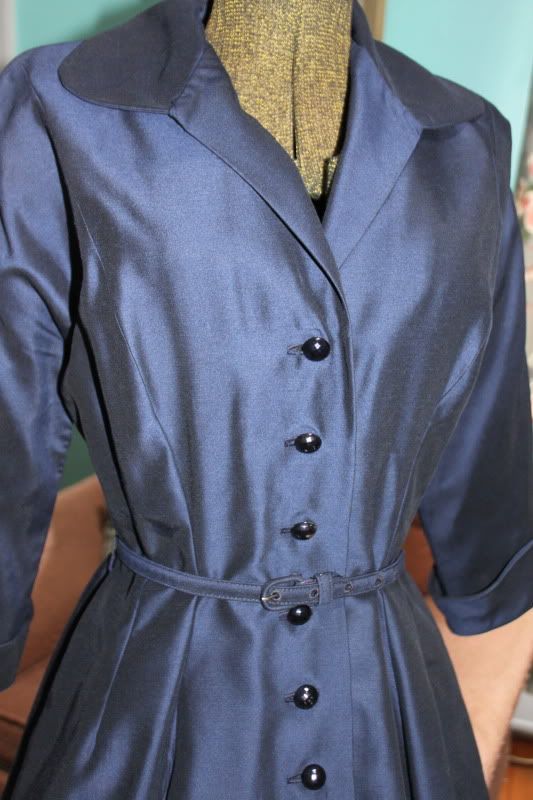 I'm guessing the fabric to maybe be sharkskin? The fabric definitely has a sheen to it and I do believe sharkskin was around and being used in the late 1940's.