One of my favorite things to do is find vintage treasures for a buck or less! Here are a few things I have found at auctions or goodwill that I got for a $1.00 or less!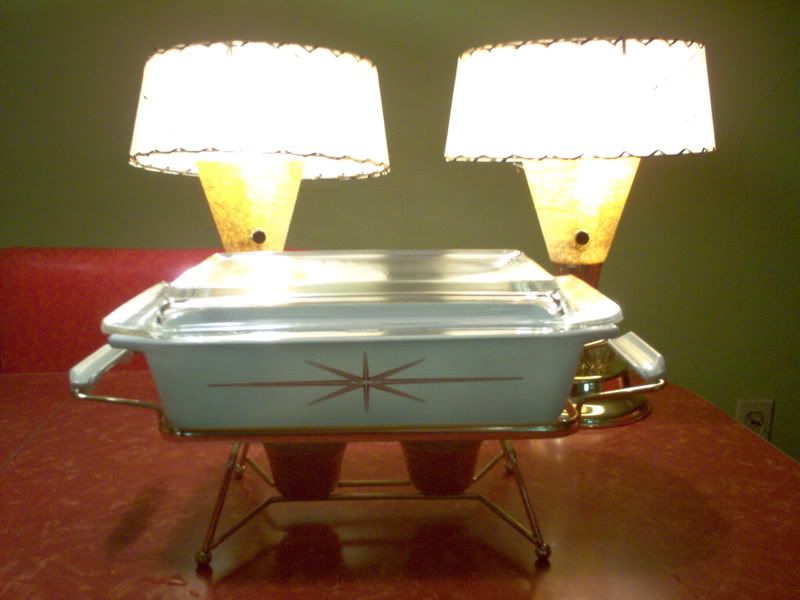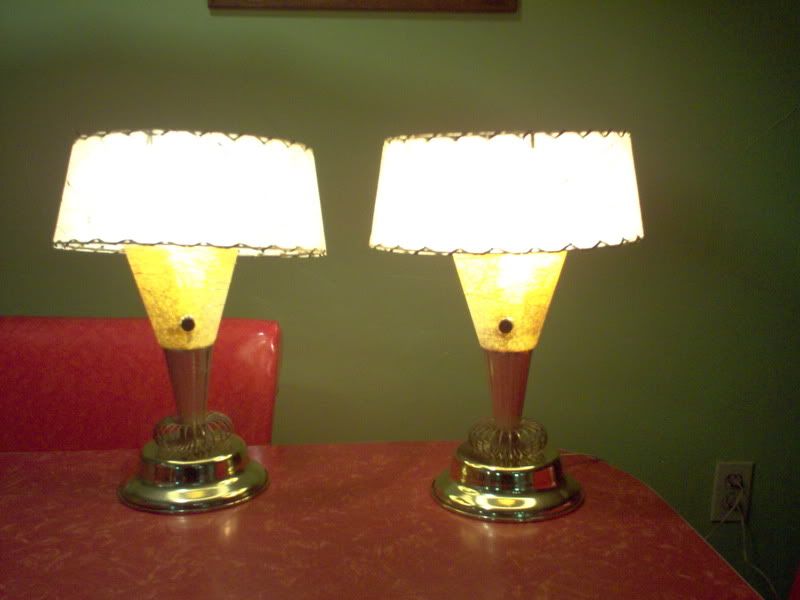 The 50's bedside lamps...50 cents... the pyrex dish and stand $1..... both at same auction...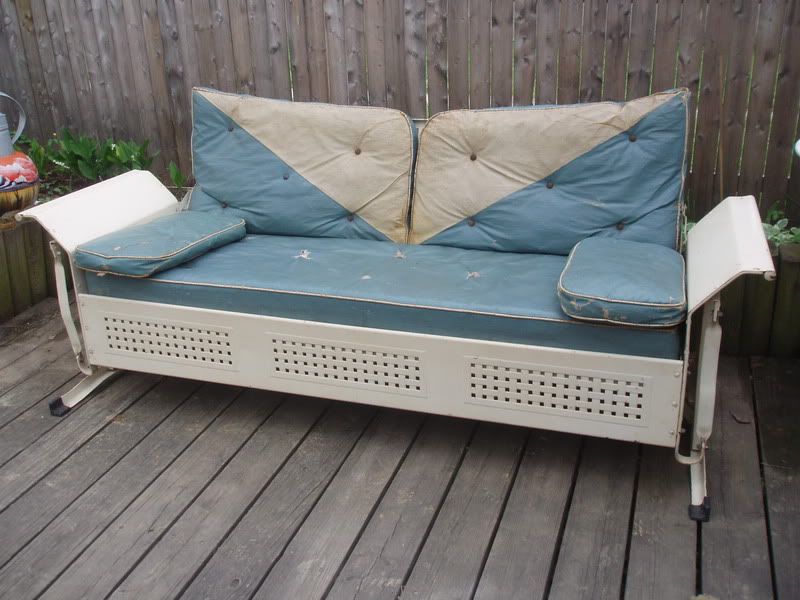 My 1930's Bunting glider....$1.00...I was the last person at the auction ....it was the last thing they sold....it doesn't look this good anymore but it's on my list of things to redo this summer!
A late 30's 40's velvet and beaded dressing gown found in the bins at goodwill for 75 cents.