This is my part 2 from my vintage clothing adventure I had a few years back. Like I said previously, I got a ton of clothes at a cheap price. I have kept some, sold some, and still have some to go through yet. I tend to sell things when I need a little extra money or when summer is here and I'm not working.
This beautiful 50's prom gown needs a good dry cleaning but is absolutely stunning. I will probably get this up on ebay this spring. I mean really, what am I go
nna do with a dress like this?? Plus it's to big on me!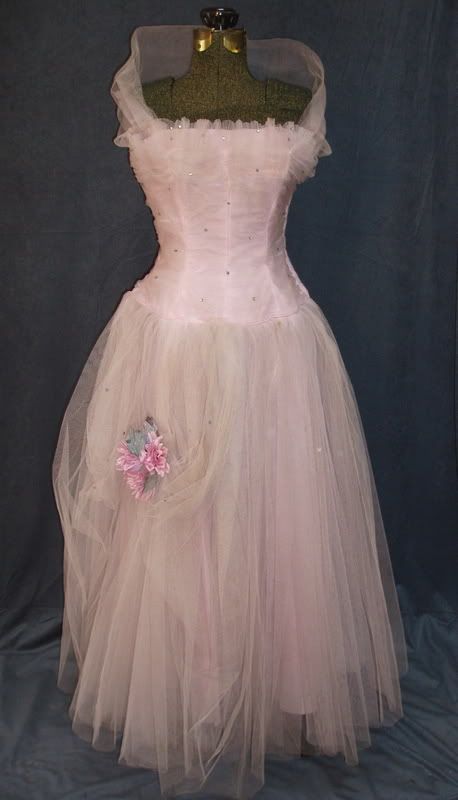 A pair of late 40's 50's dungarees!
A very cute 50's peasant top and 50's green corduroy skirt with front pocke
ts.
Lots of coats!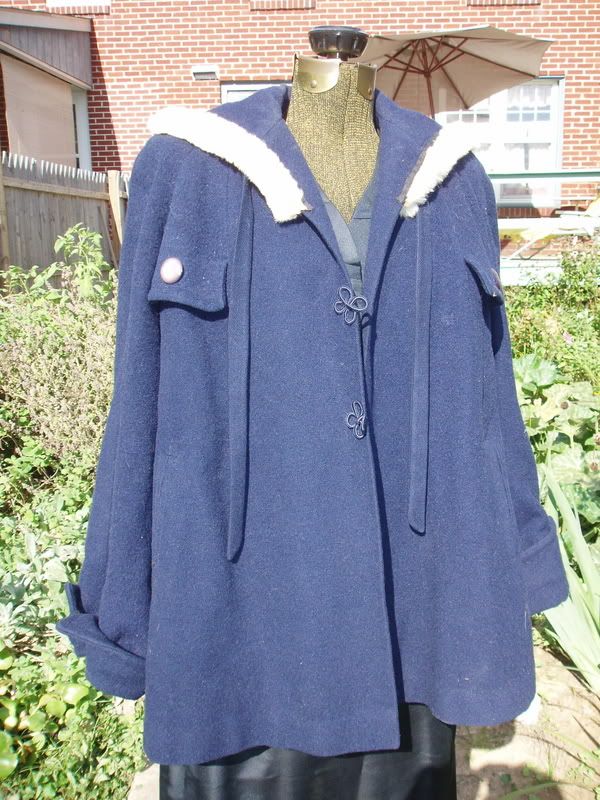 Did I say lots of coats??? There were lots of coats and jackets. A very cool 50's High School Jacket that I sometimes wear...rain coats...a guys gab jacket.. and more dresses...boleros...sweaters...shirts.... lots of belts for someone with a tiny waist....my back studio space looked like this for a while.