I can't seem to get over what ever this illness is that I have developed. It's getting very annoying and all I've been wanting to do is lay around and watch senseless television. I did pull myself together for about an hour today, which gave me enough time to make it to the grocery store and to pick up my new glasses. Then it was back home and back into my comfy pj's!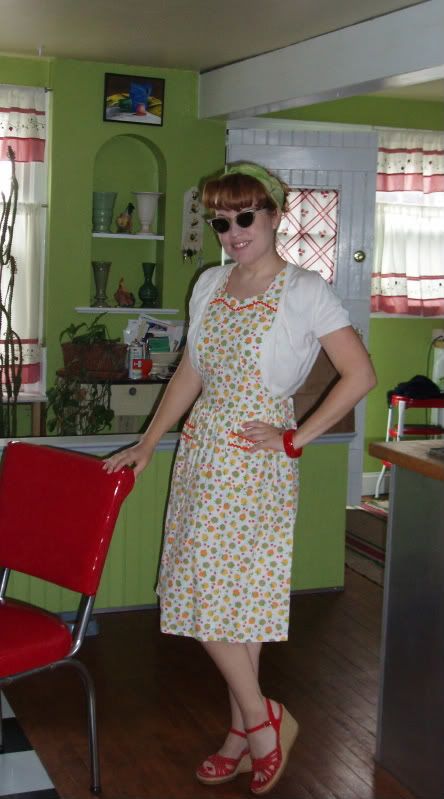 Since it is crazy humid and sticky here, I pulled out a cute sundress to wear. Very similar to the cute sundresses Fluer has posted on her blog
Diary of a Vintage Girl
. Who makes these dresses?? I have no idea but they sure are cute and great to wear in the summer.