I have about three weeks of work left,
YAY
!!! I am starting to clean out my closet again and I'm planning on selling off a variety of things. I haven't decided yet on how I'm going to do that...Esty or Ebay??? I know a lot of you sell on both.... which do you prefer to use? Why??? Here's a little sneak peak of what I'll be selling off.....
Late 50's Turquoise dress and jacket....Love the color!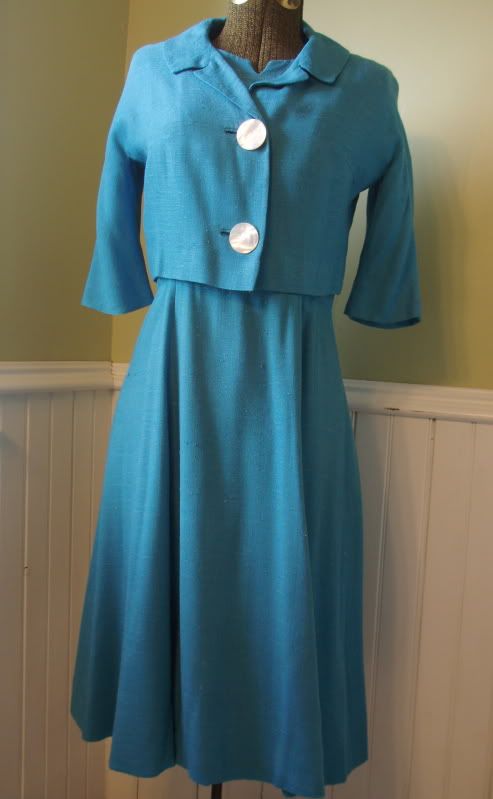 A favorite 40's suit of mine...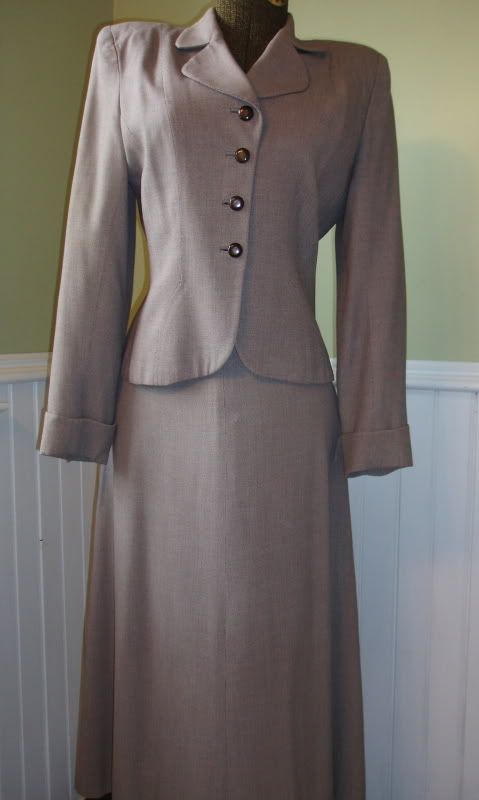 Late 40's sexy secretary wiggle dress...Amazing details!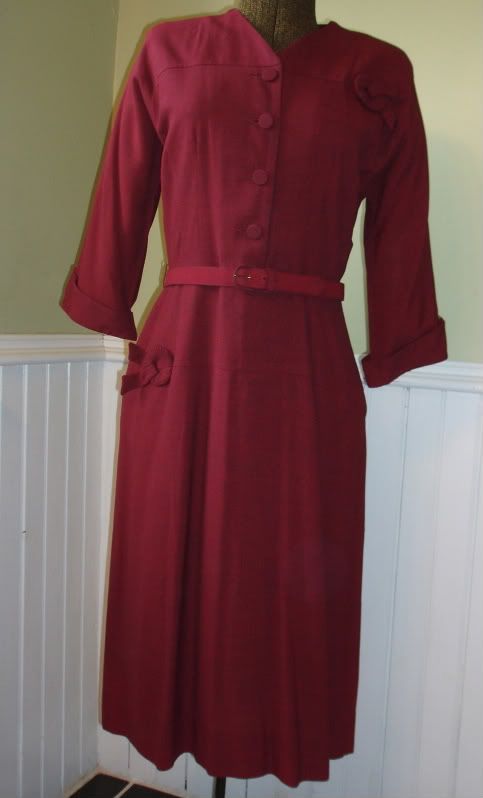 1953 Rose Marie Reid Swim suit..... the structure/support in this suit is AMAZING...

A cute 50's Gabardine skirt! Button and accordian pleat details at the bottom!