Do you like hand carved wooden shoes but hate the over inflated price you have to pay for them from a certain shoe company?? Well, instead of buying from that company, buy directly from this awesome company....
Crafts Hawaii
! They have one of the best selections of hand carved Hawaiian shoes around! You can get 2 pairs of their hand carved Hawaiian shoes in the clearance section for about the same price you would pay for one pair of shoes at another certain company! The only difference is the name stamped on them. No one will ever know the difference, just keep your shoes on! Unless of course you want them to know what a smart shopper you are! *wink, wink*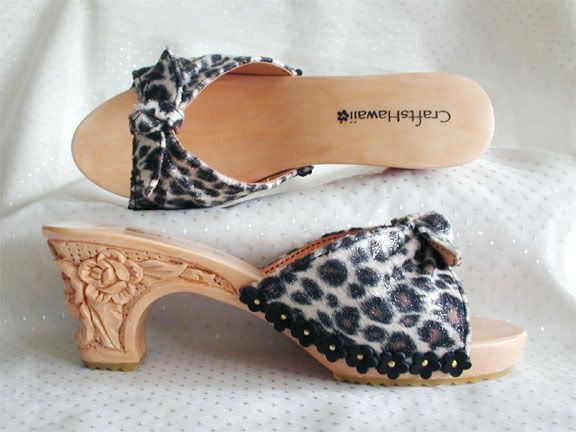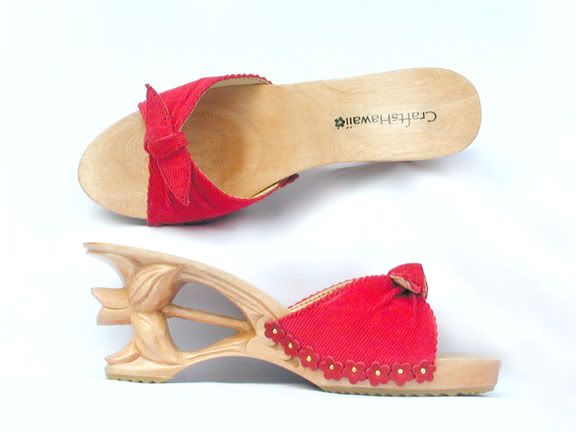 And just so you know, I bought a pair of Hawaii craft shoes and they are awesome! Not only is the company wonderful to work with and very professional but their shoes are made extremely well.