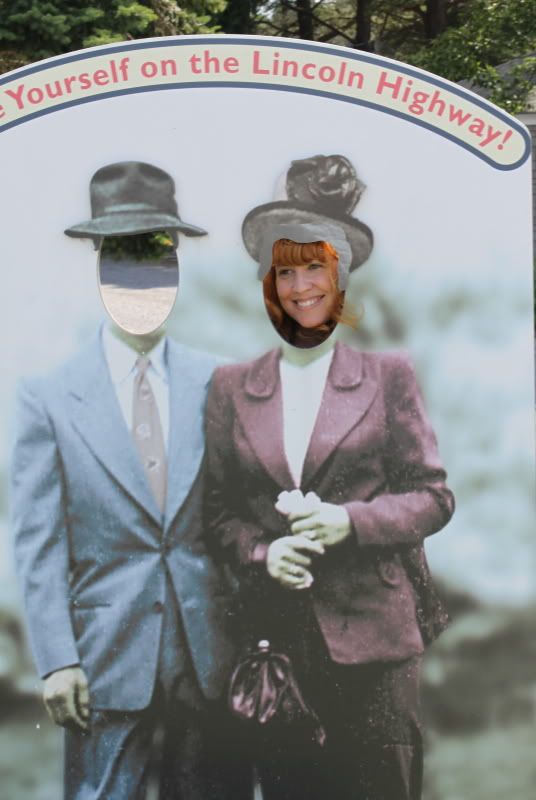 I'm Back!!! That's me on the Lincoln Highway (notice I'm wearing vintage!).....a little cheesy kitsch just for you! Nope, I didn't put my head in all the way as the dang thing was metal and out in the sun all day...can you say ouch! You still get the point! This is just some of the goofy fun that can be had along the Lincoln Highway in Pennsylvania! More goofy fun to come I promise!

I would also like to send a hello out to Brian Butko for stopping by my blog and for writing such great books on the Lincoln Highway! I brought the PA book along and read aloud as we traveled the road. It was awesome!

I have so much to catch up on, you all have been very busy! I promise more roadside goodness tomorrow!