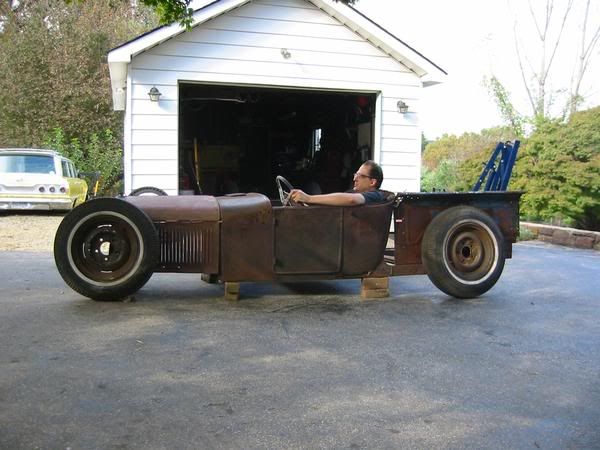 Mr Atomic and I met for the first time a few months ago. I've seen him around for years ...I mean since FOREVER...like since 1997 at all the rockabilly and swing shows. But we never talked cause I was always mooning over what ever guy I was with at the time. I remember Mr Atomic...He was the very tall greaser standing in the back with a drink in his hand....Mr. doesn't remember me. How can he not remember me???? So, I ran across Mr Atomic online and it wasn't long before he become a faithful DeluxeVille reader! What can I say, I have some wicked voodoo ways! For some reason Mr. Atomic thinks I'm the coolest thing since sliced bread and eventually he worked up the nerve to ask me out. Being the kind hearted, swell gal that I am, I said okay and that dear DeluxeVille readers is how this whole thing got started.
So, because I know you all come here for the eye candy, I give you
Mr Atomic's Swanky Pad
!
Mr. Atomic kept saying how much we had in common.....but I didn't believe him until I walked into his house! The first thing I thought when I walked in was....He's so got to be gay! Then I thought...My purse is so small, I won't be able to steal anything! A few things I have discovered since my first visit to SwankVille, Mr. Atomic is not gay! HUZZAH!!! I don't need to steal anything, if I ask he will probably just give it to me. My fella sure is swell.