I bought it even though I knew it would be to small for me. But hey, a girl can dream can't she! I just loved the fitted bodice and very full skirt! It was to me, an amazing example of a 50's design! Like many of you out there, I love to research and find out the history behind my vintage finds... knowledge is power! So, I was determined to find out all I could about Anne Fogarty and the Margot label. What I found out was that Anne, was one very talented, outstanding designer. My dress was made between 1950-1955 when Anne was designing for the Margot label. It was at this time that she developed her own take on the New Look with what she called her "Paperdoll" silhouette. Her Paperdoll dresses featured a very fitted bodice and full skirt with which a crinoline or petticoat had to be worn to achieve the desired effect. My dress was a perfect example of her popular design.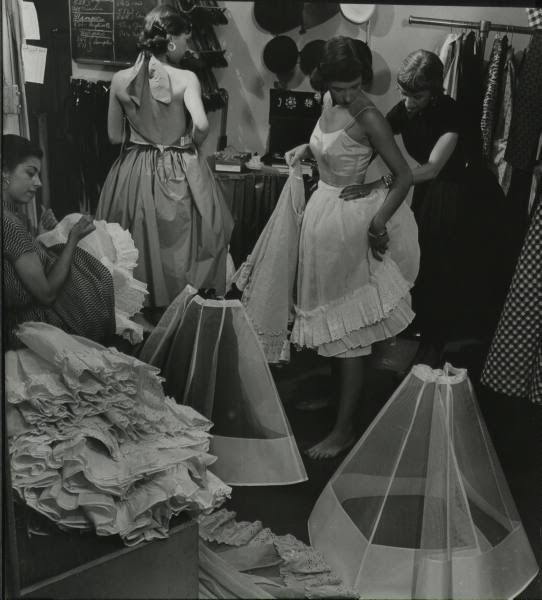 You can read more about Anne Fogarty :
FuzzieLizzieVintage
and
Vintage Fashion Guild
. And you can buy my little Anne Fogarty Dress at
DeluxeVilleVintage
on Etsy!! Yes, I have finally decided to stop living in denial and accept the fact that my waist will probably never be 26" again!