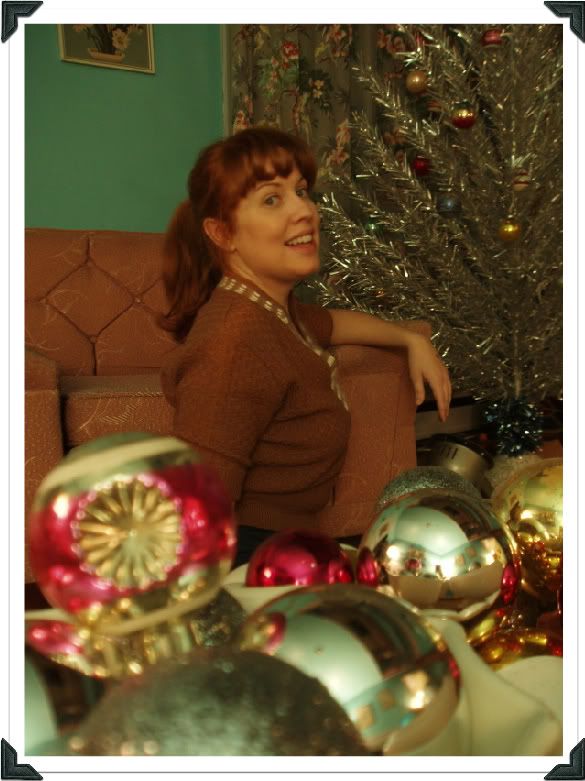 Unfortunately I don't think I will be doing Kitschmas this year. Not because I am Bah Humbug or anything...it's because of *"
Milo the Monster
"* and the potential he has for the destruction of my Kitschmas decor. I can just see him now swatting at vintage ornaments and breaking them. I already lose a few each year to my adult cats. I could just imagine the damage those little clawed paws could do! Oh the
HORROR
! Since it's been snowing here all day, I've been in a Kitschmas kinda mood. So, here's some various pictures of
Kitschmas in Deluxville 2008!!