Crazy auction Saturday. It's snowing and freezing outside so why not head off to an outside estate sale?? Makes perfect sense to me. After all I needed an auction fix. I didn't think there was going to be lots of people there due to the crappy weather and I was right about that one but quite a lot of dealers were there. Dealers that tend to like the same things I do. So, I didn't have much hope for actually snagging anything because I wasn't looking to spend a ton of money. I originally went to check out these lamps. I wasn't in love with them and need another set of huge lamps like a hole in my head but if I could get them for a good deal, why not?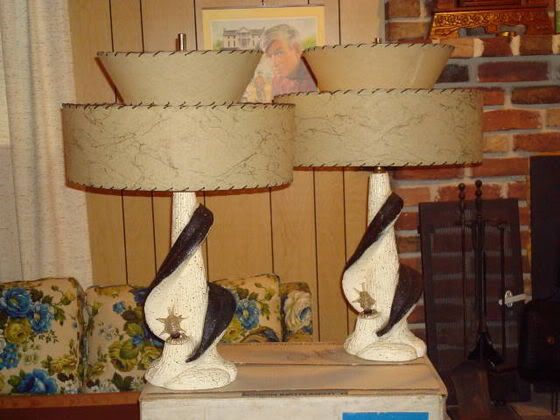 The lamps were unmarked and when they came up for sale, it was me and a dealer bidding on them and I stopped at $50 as this was the limit I gave myself for the day. So, he got em for $55. Sometimes you win some and sometimes you lose some. Just how it works. I was also saving my funds for another set of chalk ware lamps that I liked better. Those I did get. I don't care much for the shade but they match really well to
the set of lamps
I got a couple weeks back. For now, I put them in my dressing room. I will have to look around for some fiber glass shades to replace the ones on there. Perhaps I'll save my funds and buy some from here:
Moon Shine Lamp and Shade
. Shades that are to die for!!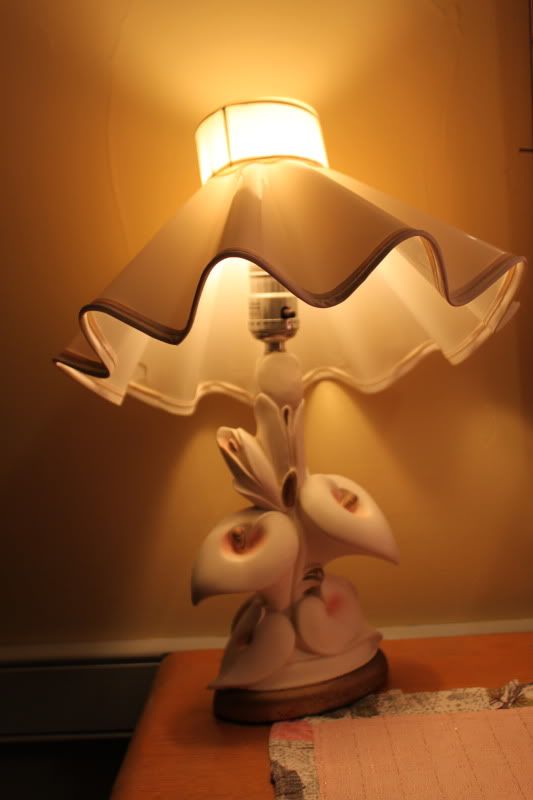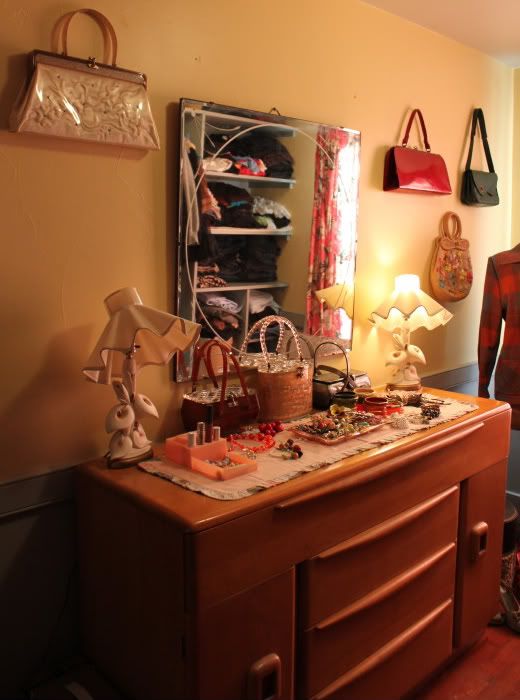 I also picked up a flamingo mirror. The mirror is fogged up but the artwork on the inside is in excellent condition so I plan on removing it and finding a cool frame for it.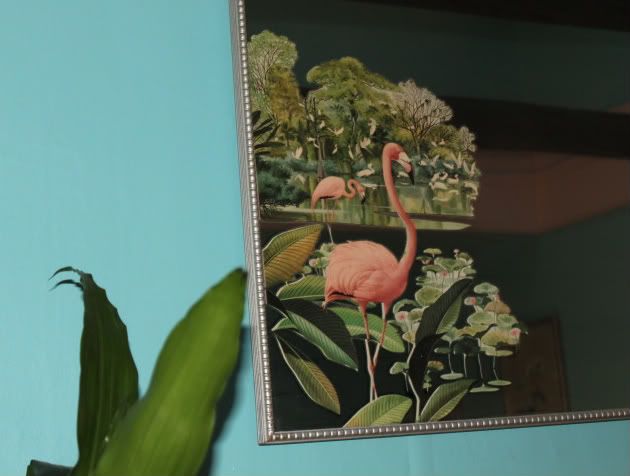 I also got a frozen face and feet! I will not be going to anymore outside sales until spring. That was just stupid of me to stand out there for 5 hours freezing my ass off! This just proves that I have a problem. A very serious problem....I smell an intervention in my future! :)