One of my favorite vintage 40's dresses is now to big on me. The question becomes...should I have it altered to fit me again, sell it, or keep it locked away in my closet because you never know, I could gain weight again??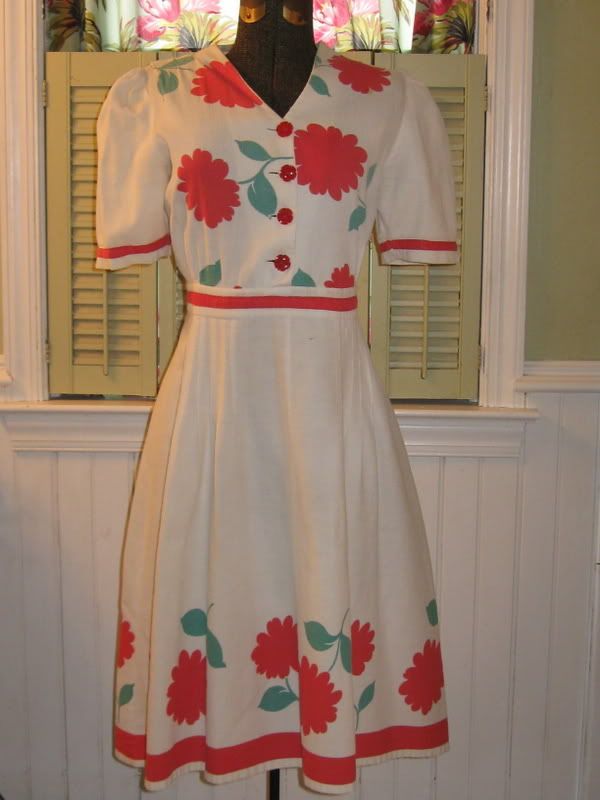 It has the most adorable red flower bakelite buttons!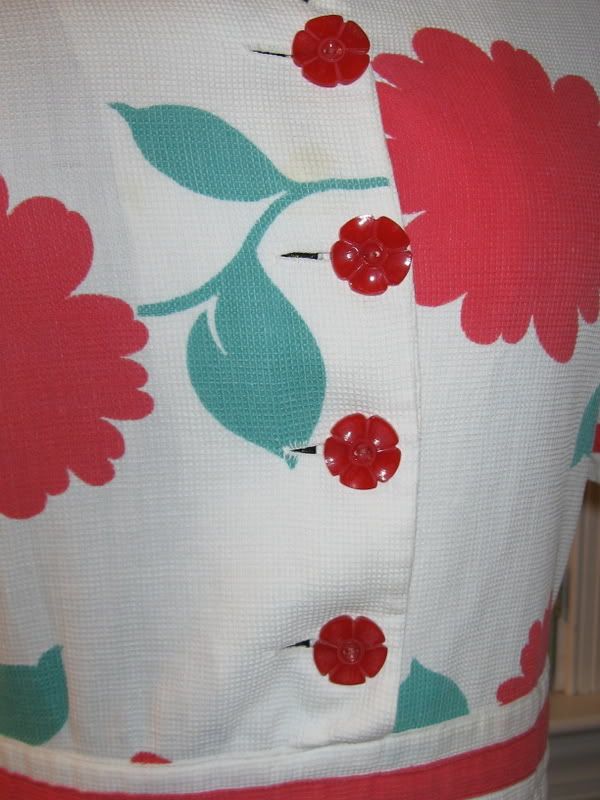 I use to wear it with my killer 40's red peep toe sling backs with the cute red bows on them! Thank god I can still fit in the shoes!