I don't know what this new medication is doing to me. Sometimes I feel so jumpy, like I can't sit still, perhaps I am just losing my mind. Hormones suck I wish I was a boy....If I could be a boy I would be Trent from Swingers.........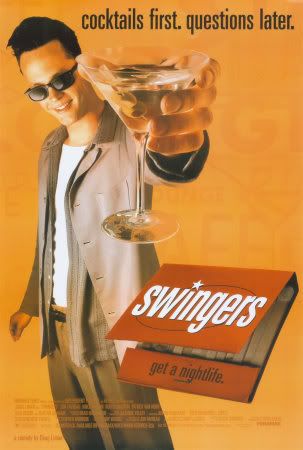 Oh Vince Vaughn how I love you......Jennifer Aniston was a fool.... Vince is cool!!
Or better yet Micheal Madsen! He's pretty yummy too! Hello Mr. Blonde!!!! What ever happened to you Micheal Madsen????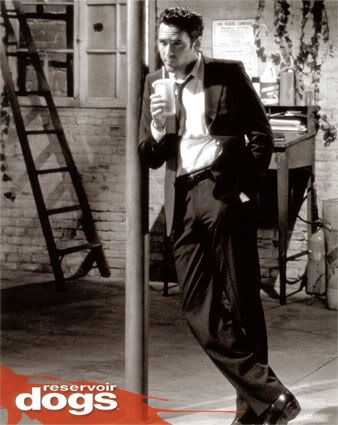 And just so it's not all about some of my fantasy crushes....here's what I was sporting today....as I continue to go amuck through my closet finding things I can now wear! The skirt was from my big auction a few years back a cool 40's type tulip skirt...a shirt from mode merr and a shiny belt....no you really don't need to see my face!!