Zap Home
! Which is right down the block from Mammalicious & Smilin Gal Vintage. See, another good reason to plan a trip to Lancaster, PA! Zap Home is a shop that specializes in mid century vintage decor....but I'm told they will bringing in more vintage clothing....this is also the place I snagged my vintage cheongsam. Zap Home also has an area of vinyl records so you can send your boyfriend over there while you look at girlie things like...vintage bakelite purses and jewelry.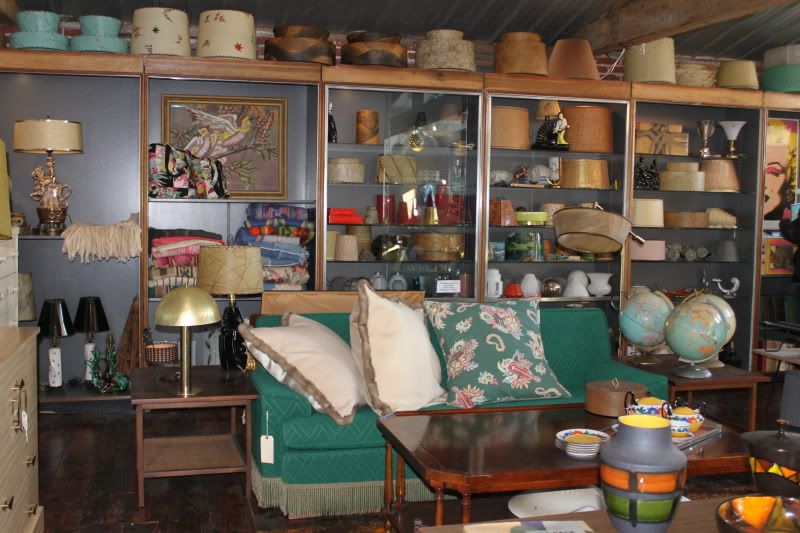 Lamp shades to die for!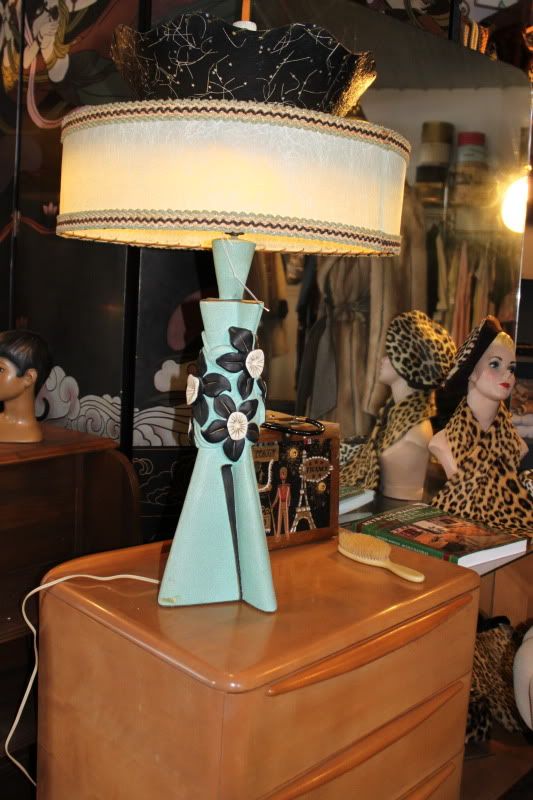 Mary Deluxe loves nothing more then Hey-wake and kitschy lamps!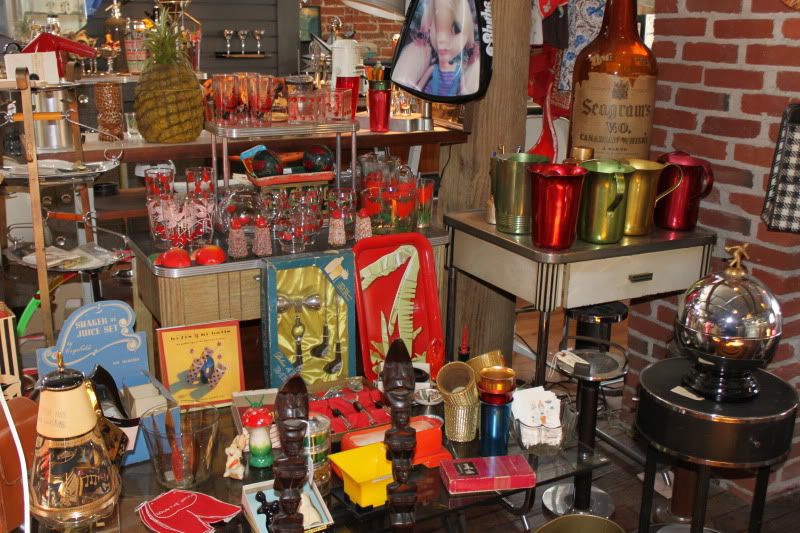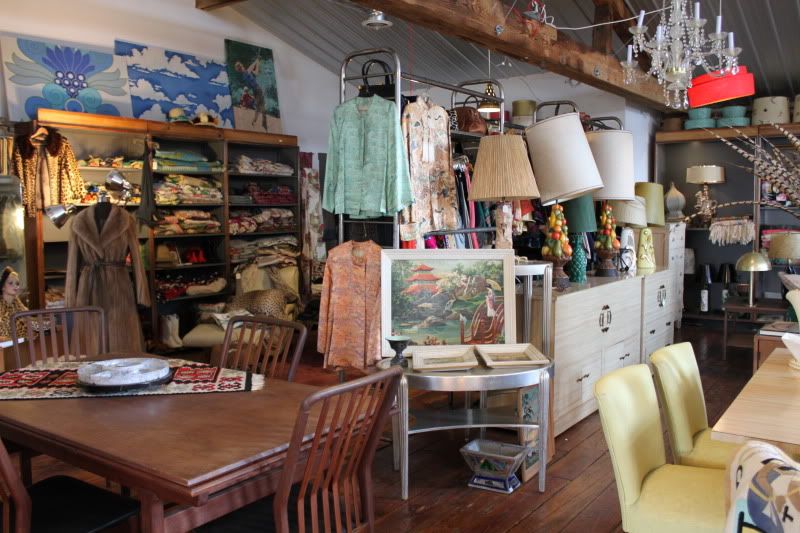 Across the street is Zap & Co.....which is full of vintage clothing and has been around for like forever and a day! I use to shop there when I was in high school (when I was a bad ass!) Zap Home opened as a sister store to Zap & Co.....