I have gone for a long time without a headboard for my bed because I have been waiting to find a nice Heywood Wakefield bedroom set at a reasonable price. I've had no such luck in finding one. So, today I just decided that my bed really needed a headboard and I'll just make one myself..... how hard could it be for a handy gal like me??? Actually it wasn't hard at all and I wish I had done it sooner! The most expensive thing I bought was the the foam. In all I spent about $60 bucks. The hardest thing for me was probably having to cover the buttons with fabric and lifting the 61" x 48" plywood board. My back is gonna be hurting tomorrow! My neighbor Harley was more then kind enough to yell across the street at me to see if I needed any help....of course by this time I had already taken the big piece of plywood off of the roof rack on my car and into my house! hahahaha I'm sure the neighbors are running up and down the street asking each other what the hell do ya think she might be doing now!!!
Here is the big piece of plywood on the saw horses in my living room. I don't know how I got it up there but I did!! Have I mentioned that my back is gonna hurt tomorrow???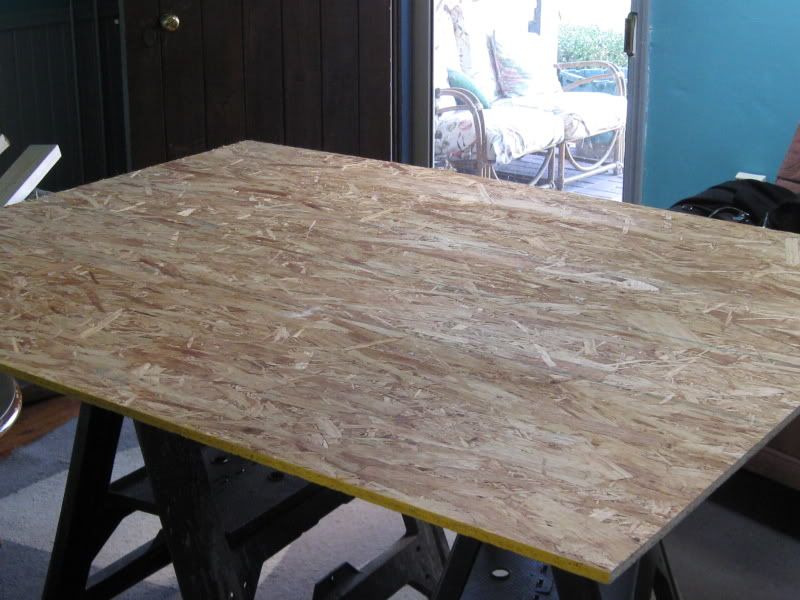 First I measured where I was going to place my buttons and drilled the holes! Smart gals know how to measure and use a drill!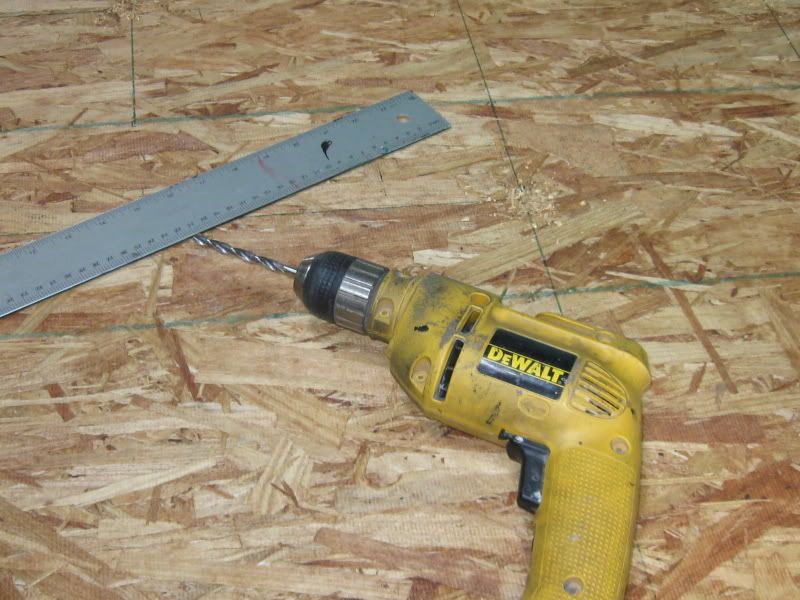 I then glued down the foam with some spray adhesive. Next came the batting and the fabric. I grabbed my staple gun and stapled everything tightly to the back.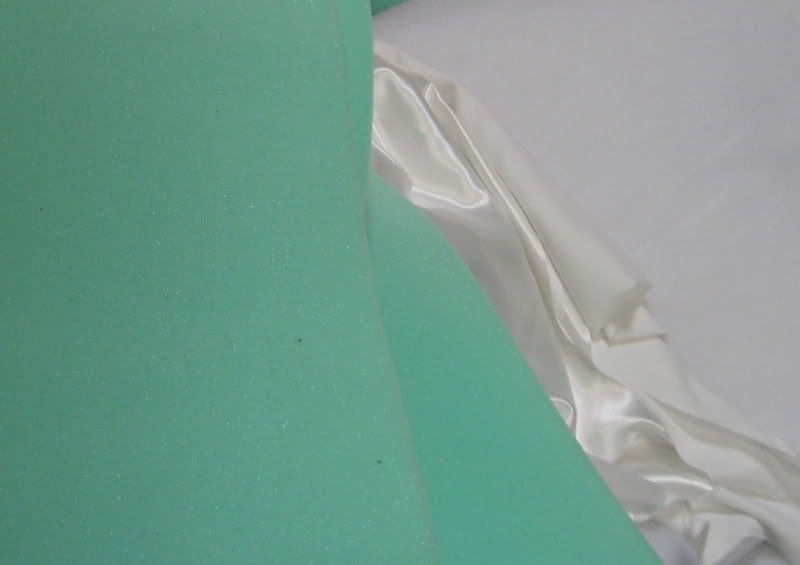 Then I had to make buttons and pull them through the pre-drilled holes. Here's the finished result! Not bad for 60 bucks... I think I like it! I know, I know, this makes you want to see the rest of the room doesn't it!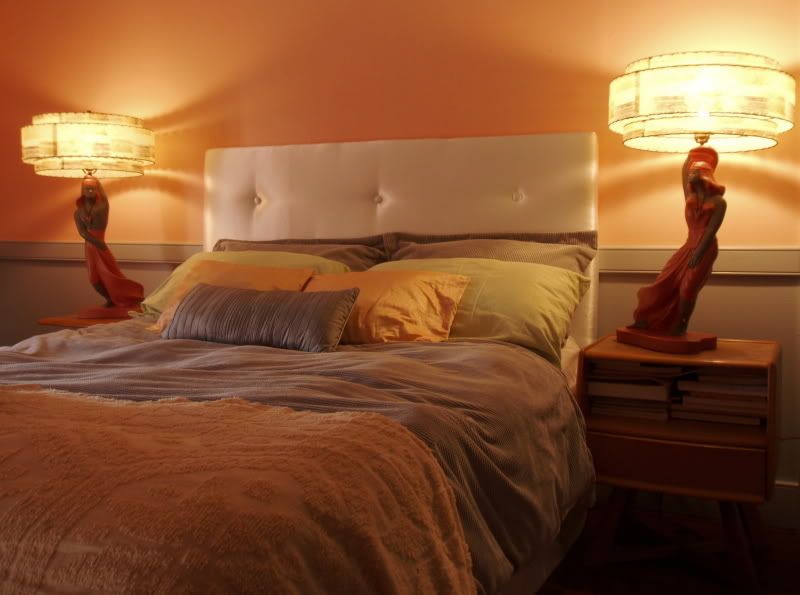 My Dad also helped me fix my plumbing problem but I am left with a hole in my ceiling! I was planning on redoing the drywall on the ceiling this summer anyway so no big deal, I'll just live with a hole for awhile!