I am so gonna go on a nostalgic
Route 30
road trip this summer! I've been wanting to do this for years now and I swear....this summer I am so doing it! Road trips are the best and I have been dying to stay at the
Lincoln Motor Lodge
ever since I saw the PBS series on Route 30.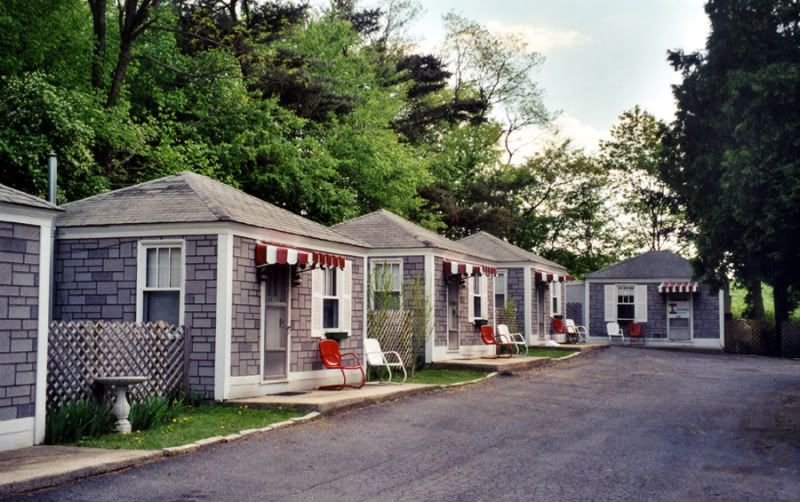 I am a complete sucker for documentaries done by Rick Sebak. He is my hero! He just goes on these cool little nostalgic, kitschy adventures that I want to go on too.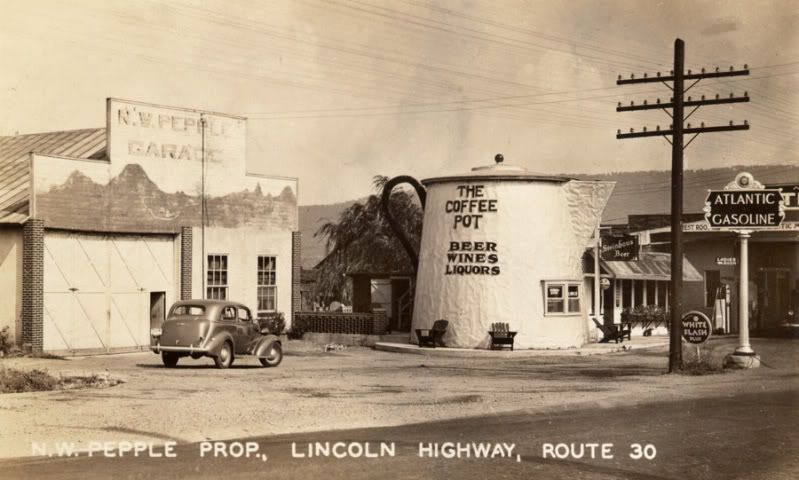 Have I ever told you of my weird obsession of buildings that look like everyday objects and not buildings?? Very Pop Art before it's time! Oh roadside Americana kitsch how I love thee. You can find your own quirky roadside attractions in your own state at one of my favorite sites...
Roadside America!
So many cool places, so little time!