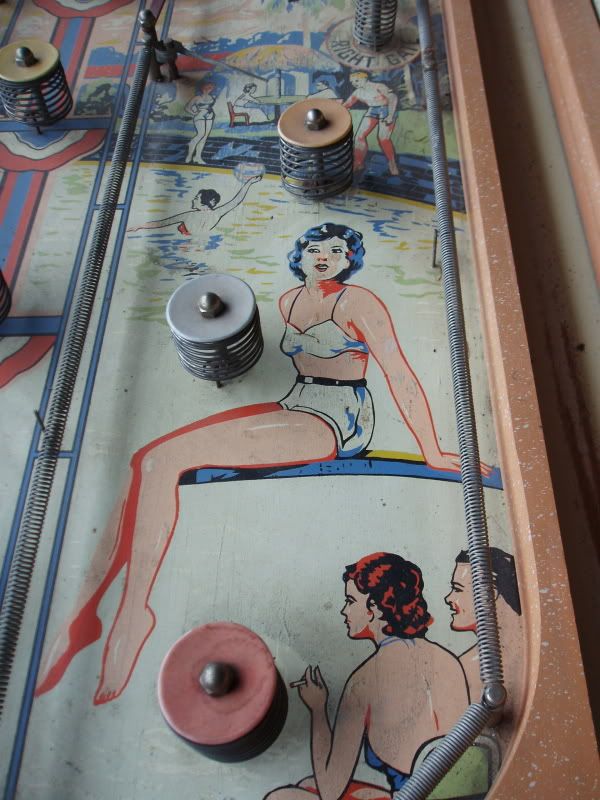 So I know you are all just
DYING
to find out what happened at my
BIG
heywake auction I went to this weekend!! I have to sadly inform all of you that the evil heywood wakefield dealer was there and this little lady just couldn't hang with the big boys! The only piece I was drooling over, the record cabinet, went for....$550! OUCH...that's a mortgage payment for me folks!! Oh why, oh why do I have to be so responsible. I did however have the opportunity to run into and meet a Deluxeville reader while at the auction! Hi Glen...*thanks for bringing me all your good luck!* Glen also enjoys Heywood Wakefield and we were both shocked by the insane prices! Now before you start feeling sorry for me, I did walk away with something that was more in my price range. I wasn't planning on buying it but Glen said I should buy it for my game room. Now I don't have a game room and I know Glen was just joking but it was really cool and it goes ding, ding!!! So, I bought a late 1930's pinball game for $32! It was really all Glen's fault because he totally dared me to do it just by telling me to buy it. But look at those pinup girls....how can you not love that!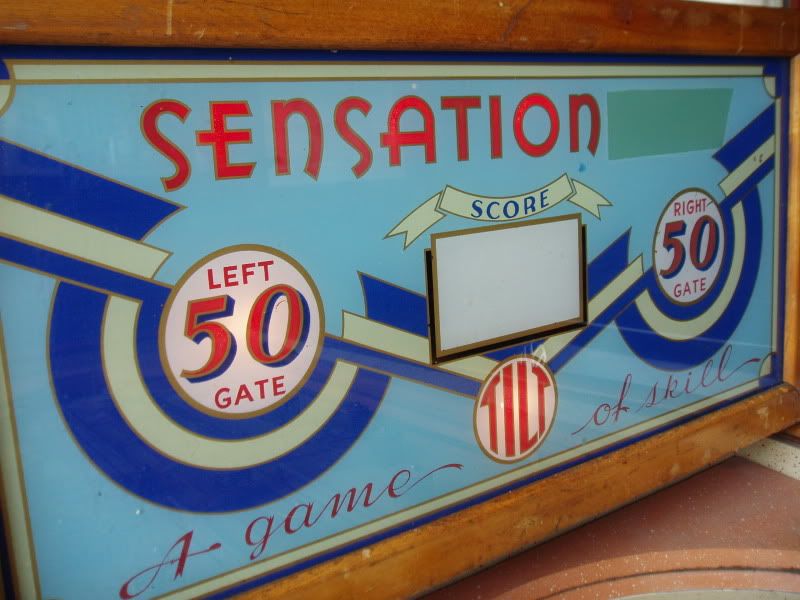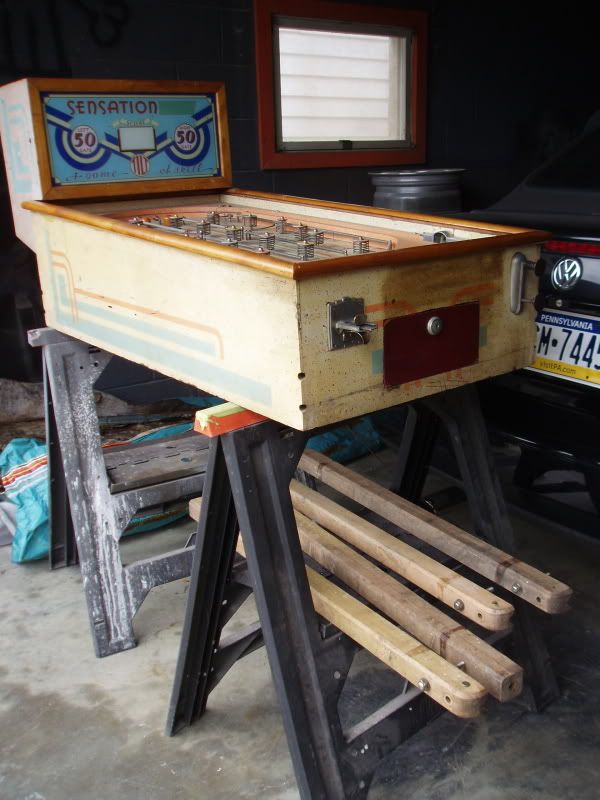 A big thank you to Glen for helping me load it into my car! It's sadly sitting in my garage at the moment without it's legs until I decide were to put it next. I guess I better get started on my game room!
Read more about vintage pinball games here
1930s.com
see vintage pinball games here in the
gallery
. One of my biggest problems is that after I buy something I like to discover the history behind it. I guess that's not really a problem...or maybe it is???