Projects News: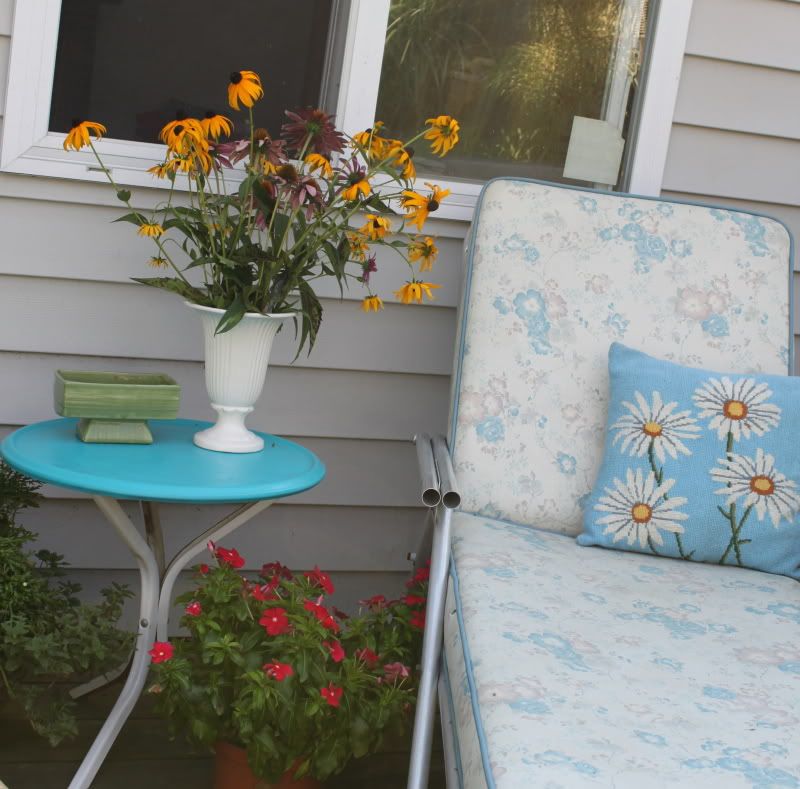 The second table has been painted and is finished! This one I did a turquoise color. Next I'm going to start my metal aluminum chairs which, I will paint green and white to match my other table!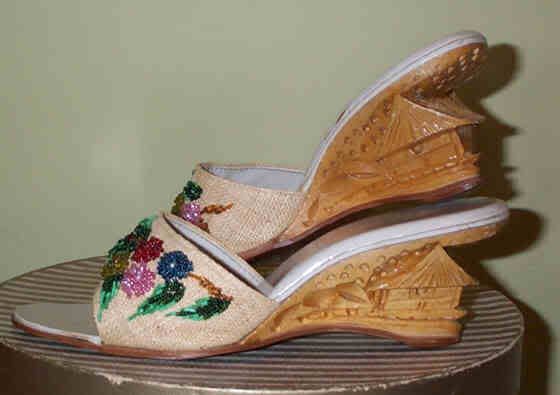 I bought myself these cute vintage 40's carved souvenir shoes! Can't wait to get them in the mail. What is up with my need of carved wooden shoes right now??? Must be a summer thing!

Auction News:
I'm going to my favorite
Junk Auction
tomorrow. Their junk piles look pretty good this week and for some strange reason they have a lot of mid-century modern Danish type furniture? I'm so in love with that manikin! I'm excited to see what might be in those box lots!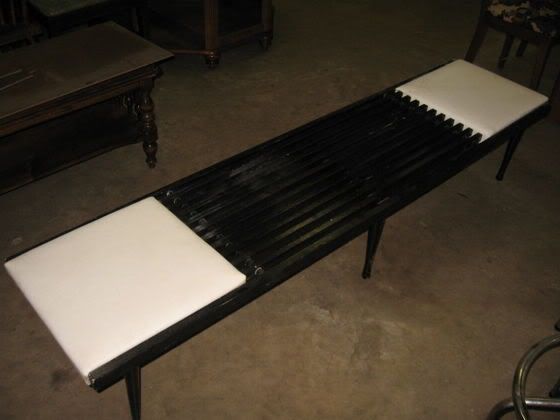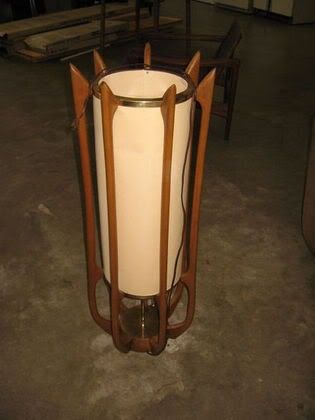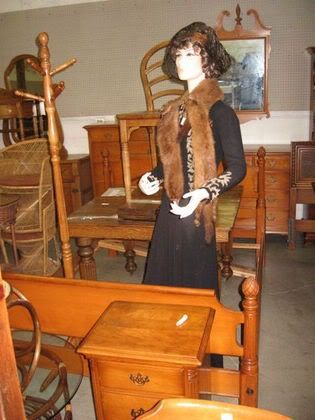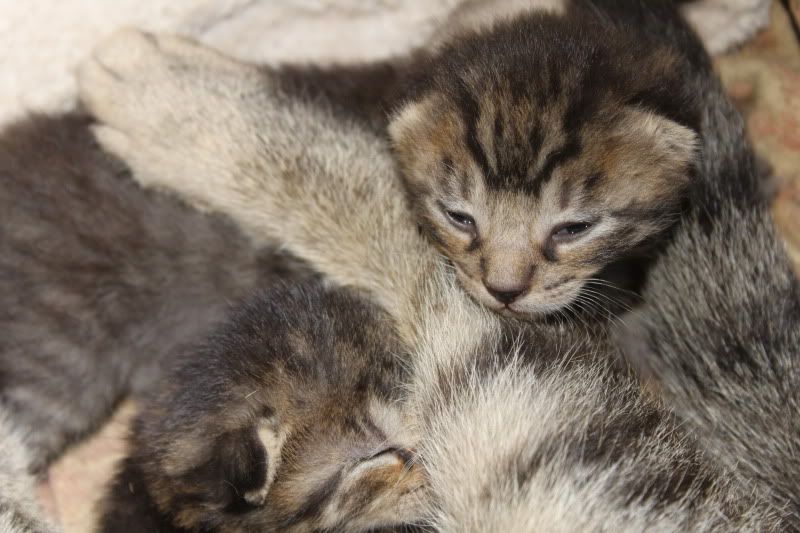 The kittens have began to open their eyes, have doubled in size and are starting to develop their personalities. Runty has beautiful markings and is cuter then Pushy but Pushy is the one that makes me laugh with his silliness and his fat little belly. Mammacita discovered my house kitties and wants to be part of the family. I had put up a baby gate at the door to the studio room where the foster kitties are so I can leave the door open for extra air. I was not thinking that Mammacita would ever jump said gate....she did and ran to greet my Boschie who was in the garden playing. I picked up Boschie before Mamma could get to her to avoid any unpleasantries. Mamma was all talk(meow meow meow) and Boschie was all HISSSSSS! I put Boschie back in the house and Mammacita sat peeking in the back door meowing to Boschie to come out and play! Eventually Mamma gave up on the idea and followed me around the garden as I worked on my projects instead.

Pushy is soooo funny!