Who wants to buy MaryDeluxe a cute little Atomic ranch?? Anybody? Anybody??? Dang, I didn't think so. Why oh why God do you have to torment me with awesome houses I just can't have?? If I could buy this cute little house, I would be such a happy little clam. Really I would! How cute is this??? Gosh, if only this little atomic gem was closer to me. Oh, and of course if I didn't have a house already!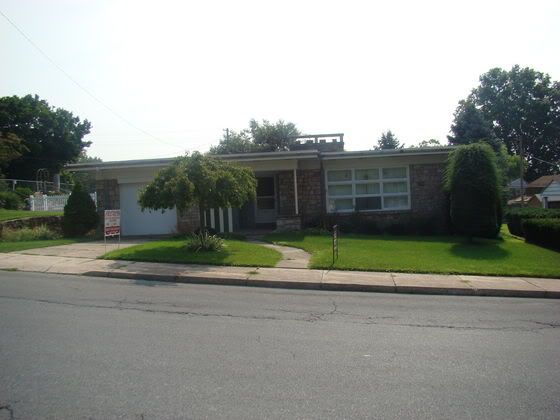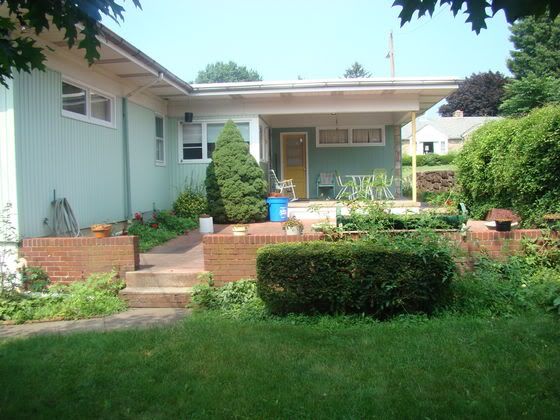 I would invite you all over and we could have a patio party! If only I could go to the auction. But dang, I have to be arm candy for the fella tomorrow at a wedding. DANG!!!! I hope some cool atomic retrophile gets this place as it would be very sad to see this AMAZING kitchen be torn out!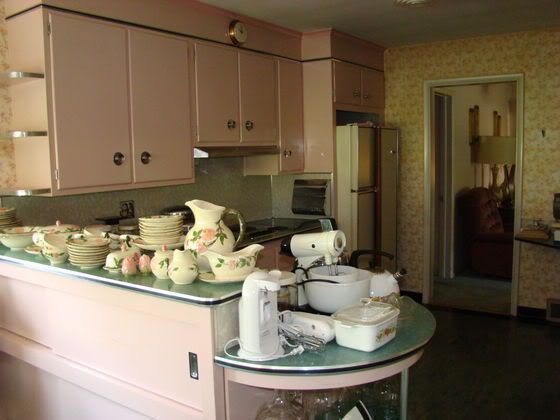 OMG is that not the most fab pink kitchen you've ever seen! And check out that oven!!! Okay the wall paper has got to go but I bet that floor is looking mighty keen.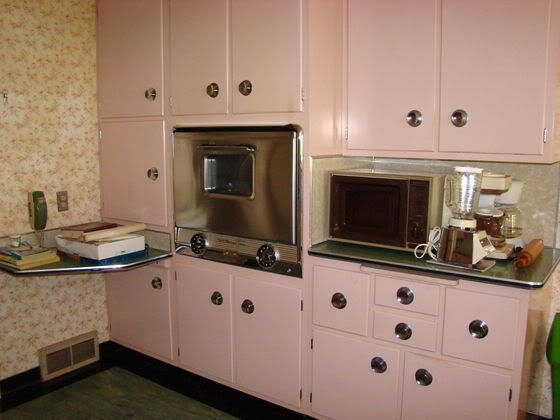 VALUABLE BEAUTIFUL HAMBURG RANCH STYLE HOME, HOUSEHOLD GOODS, TOOLS, 1994 BUICK LA SABER SEDAN CAR
SATURDAY AUGUST 29TH, 2009
AT 9:00 A.M.
LOCATED AT 263 NORTH 4TH STREET, HAMBURG, PA. 19526, BERKS COUNTY


LOOK FOR AUCTION SIGNS
REAL ESTATE CONSISTS OF A 1 STORY RANCH STONE AND FRAME HOME, HOME CONSISTS OF KITCHEN W/BUILT IN BREAKFAST NOOK, LARGE L SHAPED LIVING ROOM W/LARGE WINDOWS COSTUME MADE DRAPES CARPETED W/FIREPLACES AND BUILT IN AIR CONDITIONER, 3 – BEDROOMS W/CLOSETS AND OAK HARDWOOD FLOORS, FULL BATHROOM, PLASTER WALLS, BASEMENT HAS FINISHED REC. ROOM AND FIREPLACE, POWDER ROOM, STORAGE AREA, EFM OIL HOT AIR FURNACE, 1 CAR ATTACHED GARAGE, BEAUTIFUL REAR PATIO, BOROUGH WATER AND SEWERAGE, BOROUGH OF HAMBURG, LOT SIZE 60' X 121', HAMBURG AREA SCHOOL DISTRICT.
THIS HOME IS IN CLEAN MOVE IN CONDITION, WITH BEAUTIFUL LANDSCAPING.