Another Time Vintage Apparel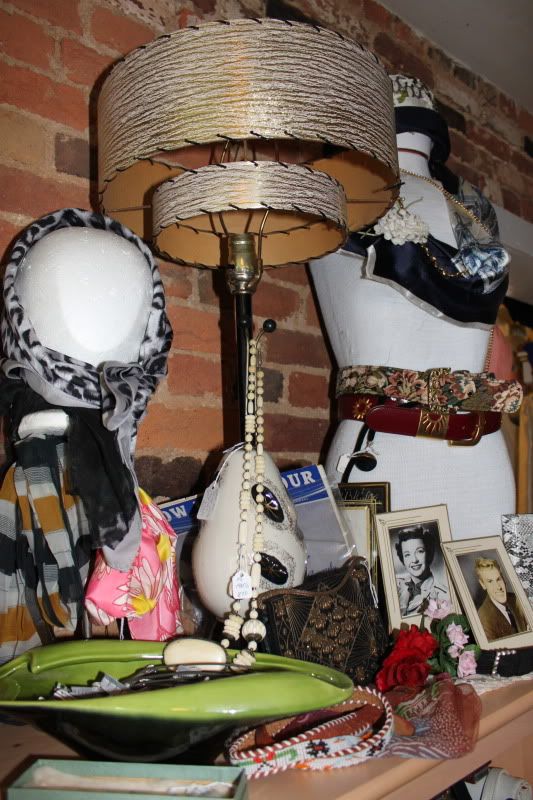 Many times people will ask me where exactly do I get my vintage clothes from? Like many of you, I do buy some items on the internet from various sites. We all know of many great places to find vintage clothing online but I would also like to share with you, my DeluxeVille readers, some of the local places I like to go to shop! I really do prefer to buy from local vintage shops for many different reasons.... I like to try my clothes on before I buy them to make sure they fit right and I like to help support my local vintage shops to keep them around.
One of my all time favorite places to shop for vintage clothing is,
Another Time Vintage Apparel
, which is owned by Suzanne Plitt. I have been an avid follower of Another Time Vintage for many, many years! What can I say, she always has good stuff. You might have heard me talk about this fabulous place before and how I was so sad that Suzanne had closed her shop doors. But, I'm happy to report that Suzanne only closed her shop for a short while and she's now open and running again! If that wasn't good enough for me, she has also expanded and now has an ETSY store too! That's right all my not so close DeluxeVille readers, you can also enjoy the fun of shopping for vintage with Suzanne! And let me just say, Suzanne is lots of fun to shop with and loves to help you find the perfect vintage outfit. I have yet to leave her store without a smile on my face and a shopping bag in my hand!
Bette Be Good
Etsy Shop named after her very bad but adorable doggie!
Another Time Vintage Apparel
The Fabulous Website
Now for a tour of Another Time Vintage Apparel!