It's been a long week at work and I'm tired. I came home after the gym and decided to throw a bunch of left overs together and make some mexican! Yup, that's pretty much how I cook...I throw some things together and make my own concoctions sometimes. It's hard to mess up mexican food.
My ingredients.... plus some Morning Star Chix Veggie strips!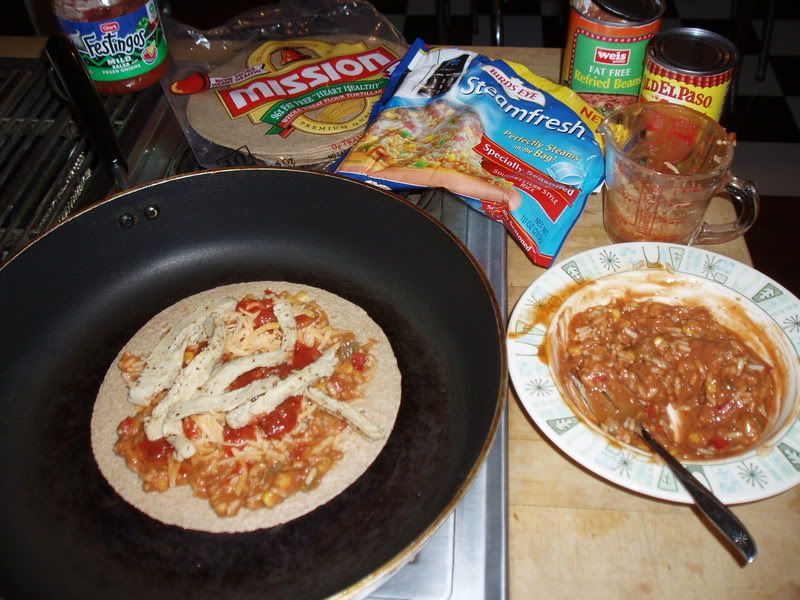 I'm so in love with all the newer steam fresh frozen veggie products they have out now. Very easy to use and much tastier then the regular frozen veggies, I think. Plus they have some really good ingredient combos that are low in fat and calories. Here I used some spanish rice, fat free beans, enchilada sauce, low fat cheese, salsa, and wrapped it in a whole wheat tortilla. I topped it with fat free sour cream and more salsa!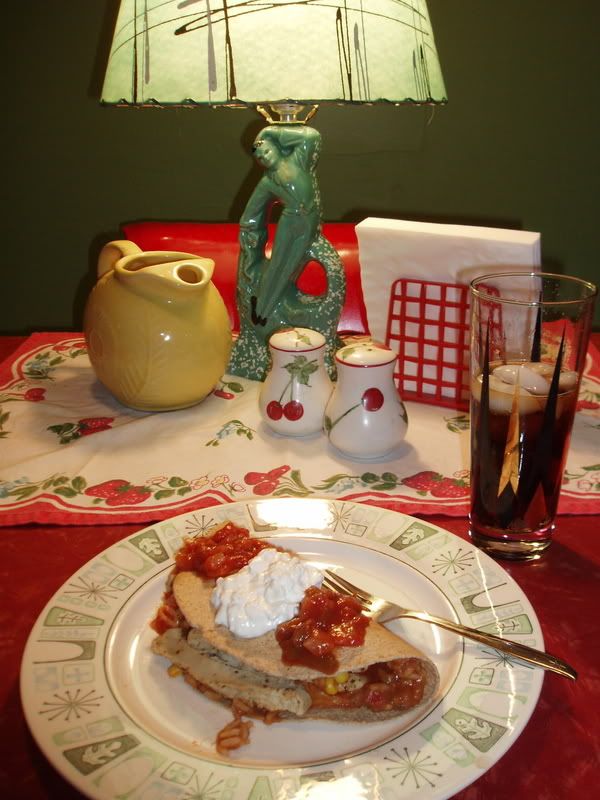 Time for pajamas and a movie! It's just been such an incredibly long week and I'm so happy to get to take some time to zone out. Next week is going to be much worse, so I'm planning on enjoying my time being snowed in this weekend!